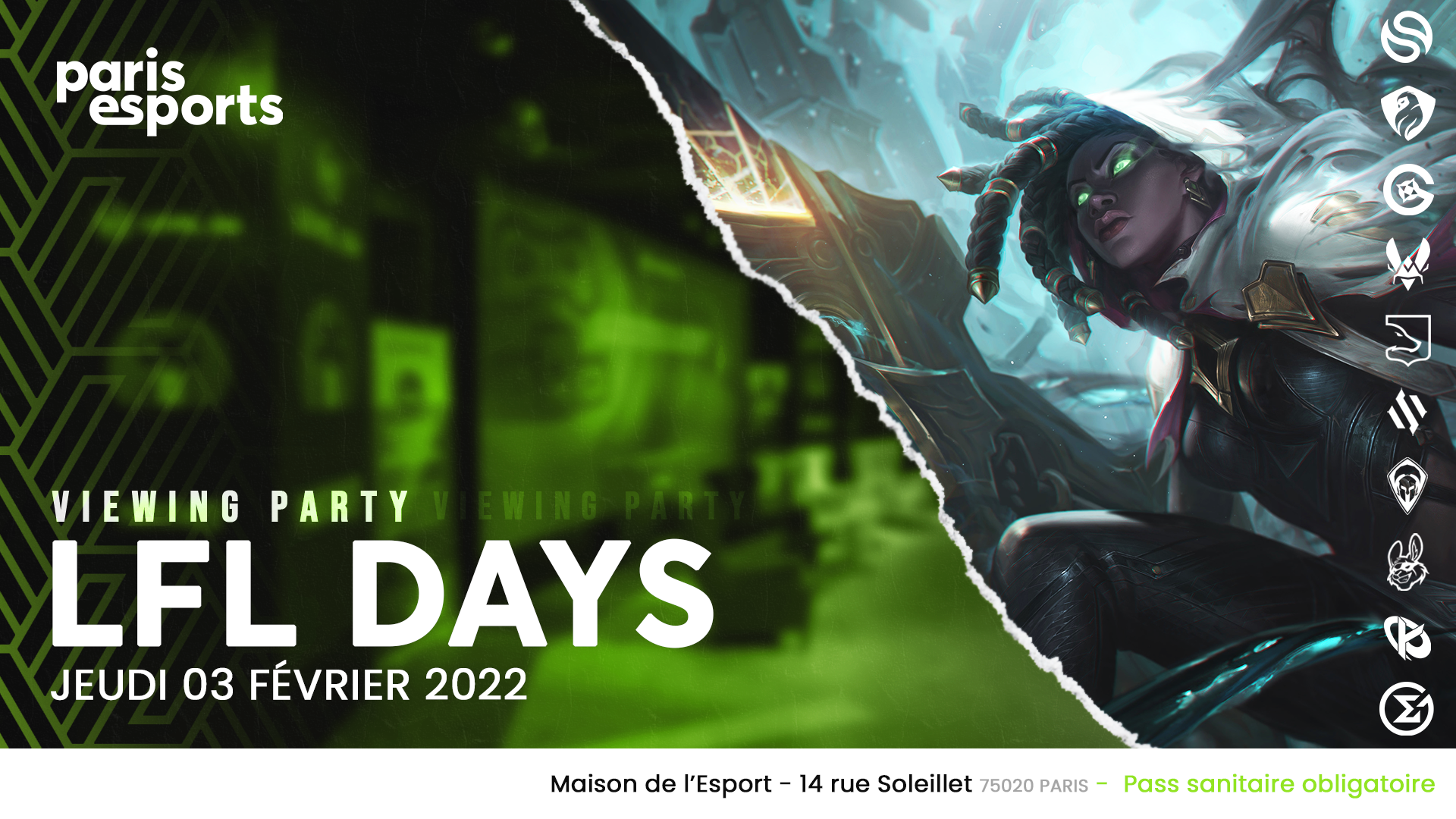 Vous n'avez pas pu aller à l'évènement de Nice pour les LFL Days ? Pas de soucis, l'association Paris Esports revient pour animer vos soirées avec des viewing parties pour regarder vos compétitions d'esport préférées sur Paris ! Vous êtes fans de League Of Legends et plus spécialement de la LFL (Ligue Française de League of Legends) ? On a ce qu'il vous faut pour animer votre soirée du 03/02 !
Que vous soyez des fans inconditionnels ou bien des joueurs/joueuses occasionnels, vous êtes les bienvenues !
L'arena ouvre à partir de 17h30 et l'évènement durera jusqu'à la fin des matchs du jour (22h30/23h généralement).
AU PROGRAMME :
Visionnage des matchs de LFL 📺
Jeux concours avec les prédictions du jour 🎁
Animations, rencontres et buvette 🥤
Mesures COVID 19 et gestes barrières
Un contrôle sanitaire sera fait à l'entrée pour assurer la sécurité de chacun (pass vaccinal complet ou bien test antigénique négatif de moins de 24h). Toute personne ne respectant pas cette consigne ou ne pouvant présenter un test se verra l'accès refusé à l'évènement.
Le lieu sera équipé en gel hydroalcoolique. Merci de respecter les gestes barrières lors de l'évènement.
Inscriptions obligatoires : Billetterie